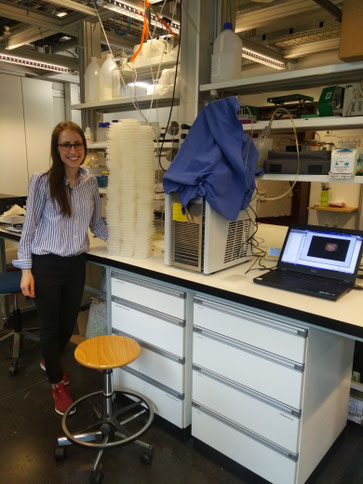 Her first stop was Hyytiälä Forestry Field Station in Southern Finland, where she set up the particle concentrator for an international field research campaign on ice formation in the atmosphere.
At her 2nd stop, Ellen attended the INUIT Final Conference/ 2nd Atmospheric Ice Nucleation Conference from February 26 – March 1 in Grasellenbach (Germany) – the final conference of the INUIT project. She presented results from the first evaluation of the Portable Ambient Particle Concentrator (PAPC) during the CLACE/INUIT field campaign at the High Altitude Research Station Jungfraujoch in winter 2017.
Her last and longest stop was a 1-month visit for all of March in the Lab and field group led by Dr. Zamin Kanji, part of the Lohmann group at ETH Zurich, to use their new drop freezing setup to study pollen as ice nucleating particles for warm temperatures between 0 and -30 °C.
Ellen also attended the 52nd CMOS Congress in Halifax during June 11 – 14 and presented preliminary results from her research stay at ETH Zurich earlier in the year.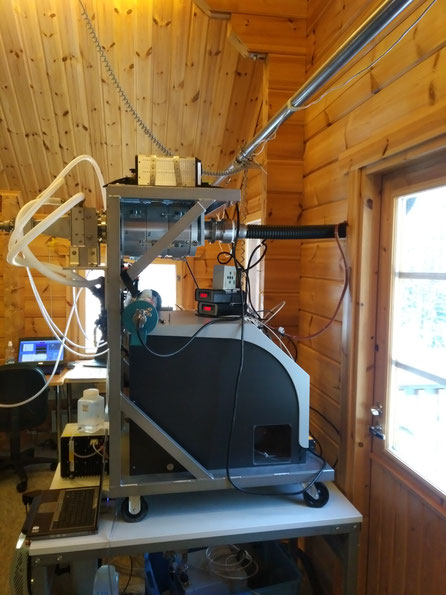 (Top figure) The Measurement a total of 120 samples of birch and alder pollen using the new Drop Freezing setup DRINCZ (DRoplet Ice Nucleation Counter Zurich (DRINCZ)) at ETH Zurich.
(Right Figure) The Portable Ambient Particle Concentrator (PAPC) setup in the cabin to enhance measurements of ice nucleating particles.