Chen recently participated in the HOMEChem field campaign (House Observations of Microbial and Environmental Chemistry) in the test house at University of Texas, Austin. This field campaign, funded by the Alfred P. Sloan Foundation, involves over 20 research groups from 13 universities to study chemistry in indoor environments. Chen was operating our Time-of-flight Chemical Ionization Mass Spectrometry, measuring gas phase organic acids, HONO, and HNCO during the campaign.
In July, Chen also attended the Indoor Air conference in Philadelphia and gave an oral presentation entitled "Nucleation of ultrafine particles arising from oxidation of cigarette smoke in indoor environments".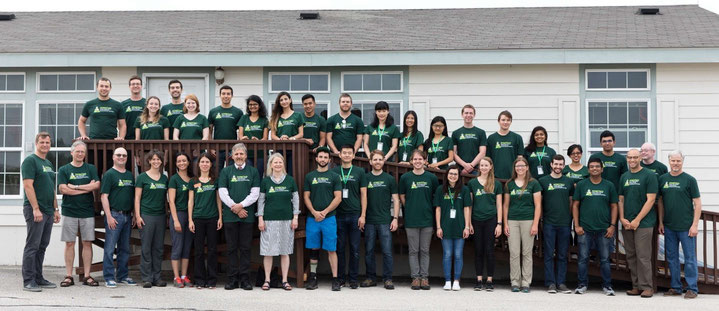 HOMEChem team (Photo by Callie Richmond).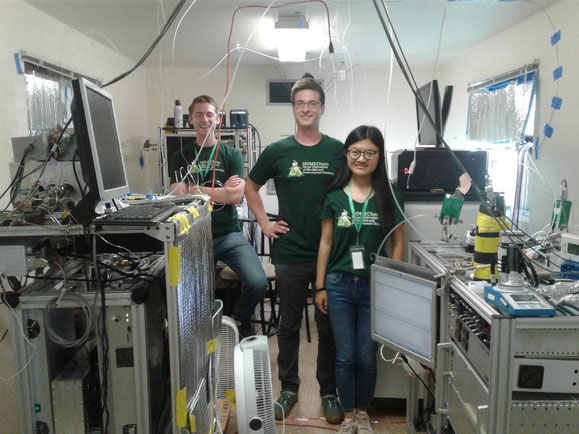 Chen with HOMEChem collaborators in the gas trailer.