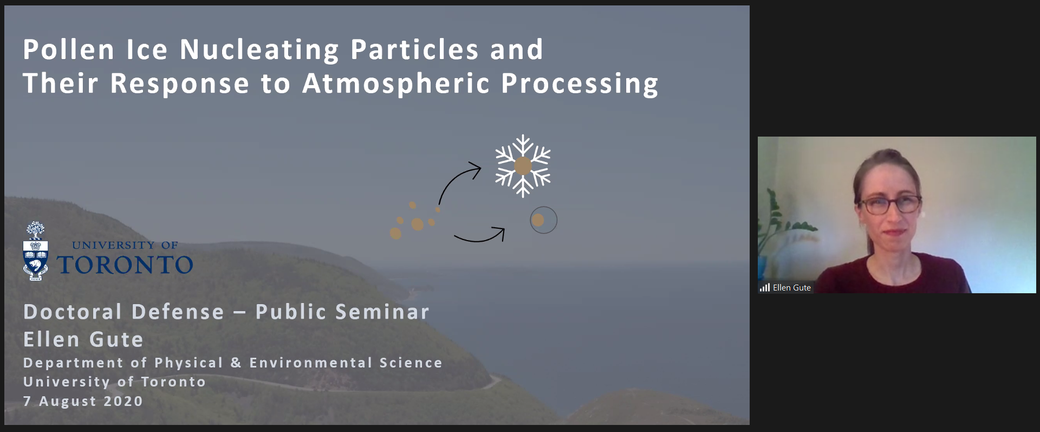 Ellen successfully defended her thesis entitled "Pollen Ice Nucleating Particles and Their Response to Atmospheric Processing" in early August.  An online public seminar was held during this challenging time. Congratulations Dr. Gute on your impressive work in the past five years!
Outside her research, Ellen devoted considerable effort to student-run groups and activities. She was a co-founder of Toronto Science Policy Network (TSPN) to encourage researchers to engage in science policy. She also actively organized and participated in #climatestrike and #scientists4future to raise awareness of global climate issues. We wish to thank her for strengthening the science community at University of Toronto!
On behalf of the Abbatt Group, we wish her all the best for all future endeavours!